A booking system for campsites
Find out how our booking system could work for you
Get Started for Free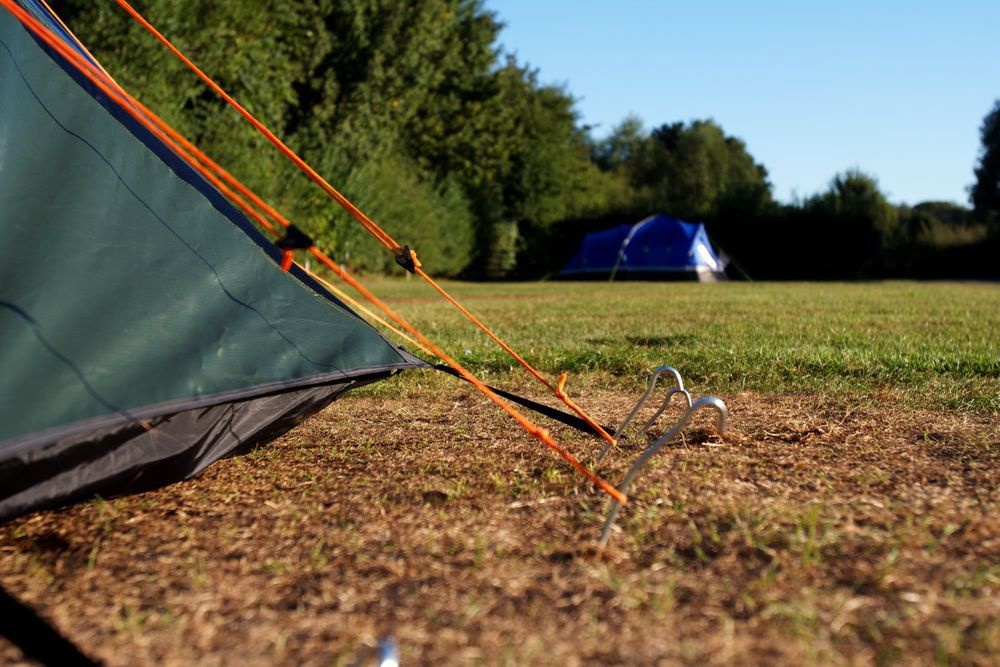 Designed for campsite owners
Bedful is designed from the ground up for campsite owners, by campsite owners. We've taken in suggestions from hundreds of campsites to build you a system tailored to your needs. While most other booking systems have been designed primarily as hotel booking systems, our system was built first for campsites and glamping sites, pooling the experiences and feedback from dozens of campsite owners throughout the UK and across Europe.
Simple Pricing
We offer simple pricing structures tailored to campsites, but allow you the flexibility to offer complex pricing incentives to customers if you wish. For example:
Pricing a camping pitch with nightly, weekly and short break rates
All rates can be combined simultaneously
Offering flexible pricing per pitch or per person, or a combination
Offering flexible minimum stays on different days of the week
Offering different pricing depending on the age of children
Selling extras
We allow you to upsell extras. Upselling extras is also a big part of the glamping offering (eg hampers, massages, other experiences), so we built a visual solution that not only allows guests to select extras at the point of booking, but also presents them with images to help the sale.
Daily Diary & Availability Grid
We also built a Daily Dairy that can be viewed on-site on an iPad or mobile device, detailing everyone that is arriving/leaving on any given day, highlighting accommodation that is needed same-day for a priority clean/turnaround. The Daily dairy also has a summary of all the extras required for the day, as well as who they are going to, allowing you to see at a glance which extras need to be prepared for the day. Our availability grid allows you to see your site occupancy at a glance, shift bookings around and easily add or block off units.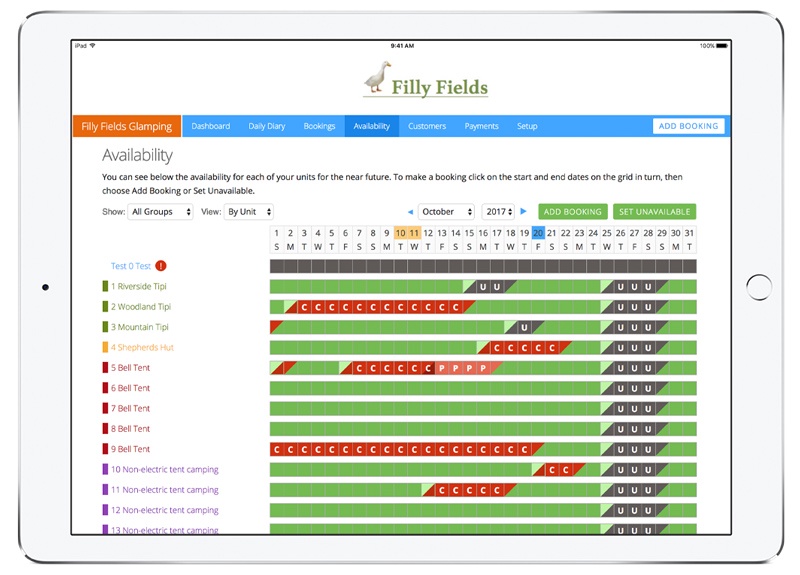 What our customers say
Heather, Oak Grove Retreats
We have been delighted with our first season... our revenue is up around 30%! We no longer have to chase up late payments and because guests pay in advance, we have far fewer 'no shows'. We are also attracting additional guests who prefer to book online and would have looked elsewhere. It's very easy to use. I am not computer savvy and the support has been fantastic. If I can use it, anyone can!